Lately, I have been really loving lip products more than normal! So, of course I am going to share them with you all. One of my all time favorite lip glosses are the Victoria Secret Beauty Rush lip glosses they are simply amazing! Although I will add that they are a bit sticky but who can complain when they smell like heaven and even though your not supposed to taste like it too! The colors are also dreamy as well and leave your lips with an shocking color tint! Anyway before I go on ranting about them I thought I would share one of my go to favorite lip gloss and a new favorite that I recently have been addicted to for the last few weeks!
Red Delicious $7.99 Victoria Secret
This lip gloss is no doubt one of my favorite lip glosses of all and I have been using several tubes of it since like a year and half ago! The lip gloss smells just like a sweet apple and the odd thing is I am not even a apple eater but I love the smell of this! It also gives your lips a coral red tint with flecks of gold undertones! Like I mentioned before the only bad thing about this and all VS lip glosses is that they are a little sticky but it does not keep me from buying them. I also like the packaging even though it is simple I like the fact that I can see that I am getting a full tube of product.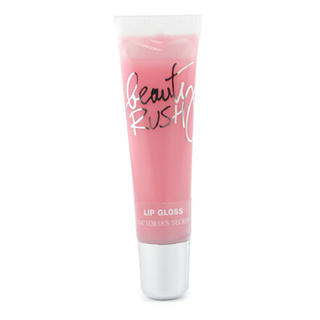 I Want Candy $7.99 Victoria Secret
This precious pink lip gloss is my new hidden wonder! I have had this lip gloss for a few weeks now as I picked it up when I got some other lip glosses in the 2 for 12 sale. It was recently when I wanted a light lip shade that I picked up this pinky little tube and was instantly shocked by how much I liked it! It leaves your lips with a glossy light sheer shade of pink and I absolutely adore the effect it leaves on your lips! As always with all VS lip glosses the scent is simply lovely and reminds me a candy store! It is such a sweet scent!
These are just two of my favorites! Tell me what are your favorite VS Lip Glosses and take the time to vote in the poll!